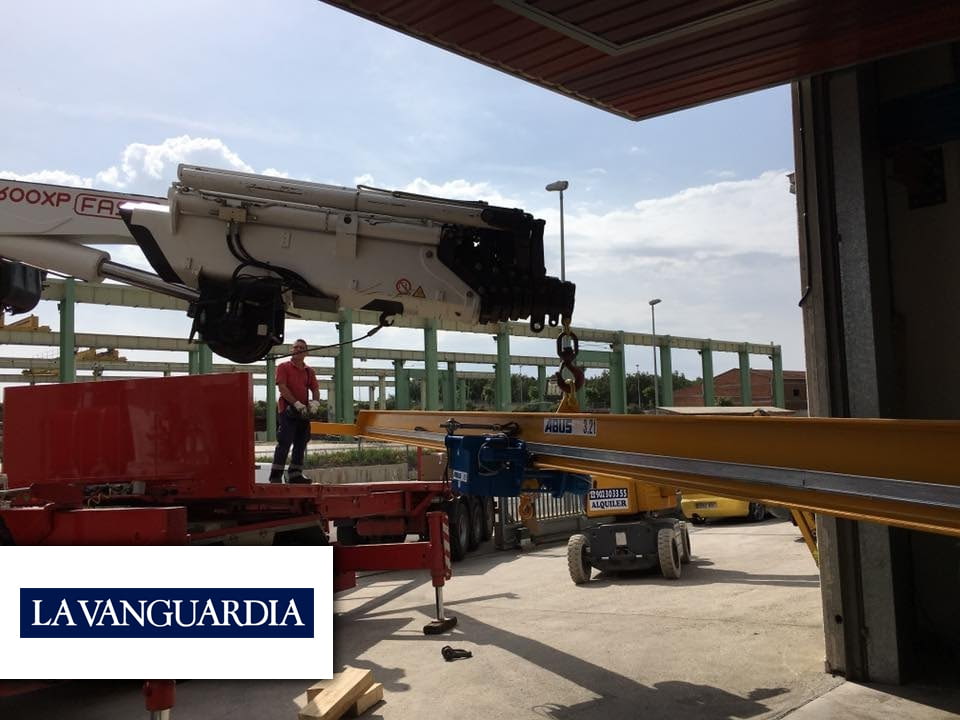 Jogaplast is a family business dedicated to the manufacture of plastic parts for the industry. To know more about his work, we speak with Jordi Garriga, founder and manager of the company.
¿When did Jogaplast start?
In 2004, I acquired a small plastic injection machine and started working in a small space of just 40 square meters, making this work compatible with my usual work. Little by little I was making new clients and in 2007 we moved to our current facilities, located in the polygon of Calaf.
¿What is the current structure of the company?
Today we have an area of ​​1,300 square meters in which a team of eight people works. Jogaplast is a small family business, whose partners are my parents and myself.
¿What services does Jogaplast offer?
We have machinery for the transformation of plastic and the manufacture of parts, both by injection and extrusion, we make cable coatings and wiring injection in Zamak.
¿How would you define the work philosophy of the company?
What defines us best is the flexibility when responding to the requests of our customers, both in terms of quality and delivery times for the pieces we produce. In this sense, in recent years we have been evolving to be able to offer our customers products with added value that go beyond mere production.
¿What do you mean?
80% of our production goes to the automotive sector, so we have created the necessary structure to offer customers finished and assembled sets. Two examples of this are gear changes or hand brakes, where we combine plastic with cable and zamak injection. This allows us to provide the client with products that save time and allow them to improve their processes.
¿For what other sectors do they work?
The automobile industry is the majority, but we also have clients that belong to sectors such as agriculture or industry in general. We can make parts for any type of use, even pieces of technical complexity that require specific requirements in terms of quality and precision.
¿What are Jogaplast's future plans?
Shortly we will incorporate a person to our staff that will be responsible for the quality department, whose objective will be for the company to certify its processes according to ISO-9001, something that today is almost an obligation if you work for the sector of automotive Porl or others, the intention is to continue working with the same seriousness and flexibility that has characterized us from the first day and that has made many customers have rewarded us with their loyalty.